12-06-2010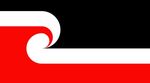 New Zealanders and Maoris have differents flags. On the maori flag there are black, white and red.
Firstly, the black symbolise Te Korekore, the nothingness which the world has emerged, when men were passive. In addition, the white symbolise Te ao Marama the light and beings world, symbolising purity and clarification. Finnaly, the red Te whei ao, women, symbolising gestation. Red is Papatuanuku, Father and Mother, elements of all lives.
The haka is a special and traditionnal dance and song of maori culture. Enjoy the video!!!
I think the stamping of the feet and the stap of the hands against the thighs, it's very stunning. In addition, when they out of the tongue, it's very very very vrey scary. personnaly, to keep all this maoris traditions it's good!!!
And you? What do you think about the HAKA?
12-07-2010
"I've arrived in New-Zealand this year because the All Blacks coach proposed to me a future with his team. I'm happy to back home!
Before I played with Toulon in France and now I play with the Crusaders, it's a big changement.
I would like to play with All Blacks during the Rugby World Cup in 2011, it's a dream for me."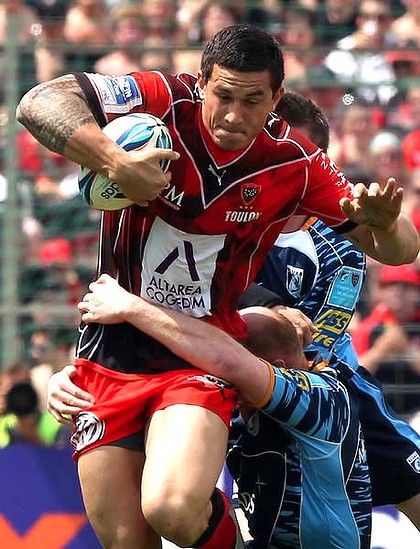 My favourite team is England, because I found their game is so beautiful. And this year I met Jonny Wilkinson, he is nice and simple!
One of emblems is the rose, it's one of the oldier. Rugbymen wear it on their jerseys. It symbolise "War of the two roses". In 1450, York and Lancaster come into conflict. To symbolise their opposition, the first collect a white rose contrary to Lancaster which collect a red rose. At the end, partisans of red rose win the conflict. So now it's an emblem.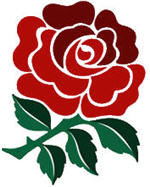 Now you can listen the anthem of rugby, "Swing low, Sweet chariot". Tell me what do you think. Personnaly, I can't find words to describe this anthem.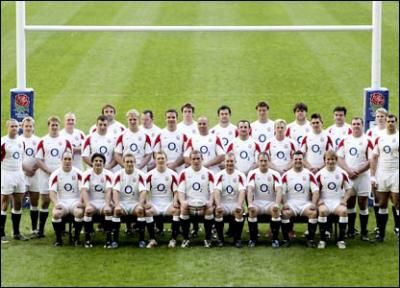 You can see the schedules of matches of the Rugby World Cup 2011.
England is in Pool B.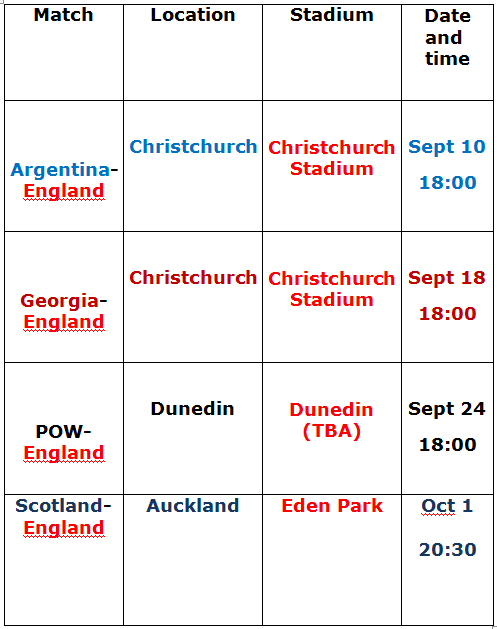 They would be in quarter finalwithout big problem.
I propose to you an itinerary to travel in New-Zealand. I think it's very interesting. It's the Winter Rimu. You can see all details on the website http://www.activenewzealand.com/.
I hope you like my blog and in 2011 you will see all results of Rugby World Cup in this blog.